New Patient Experience
First Dental Visit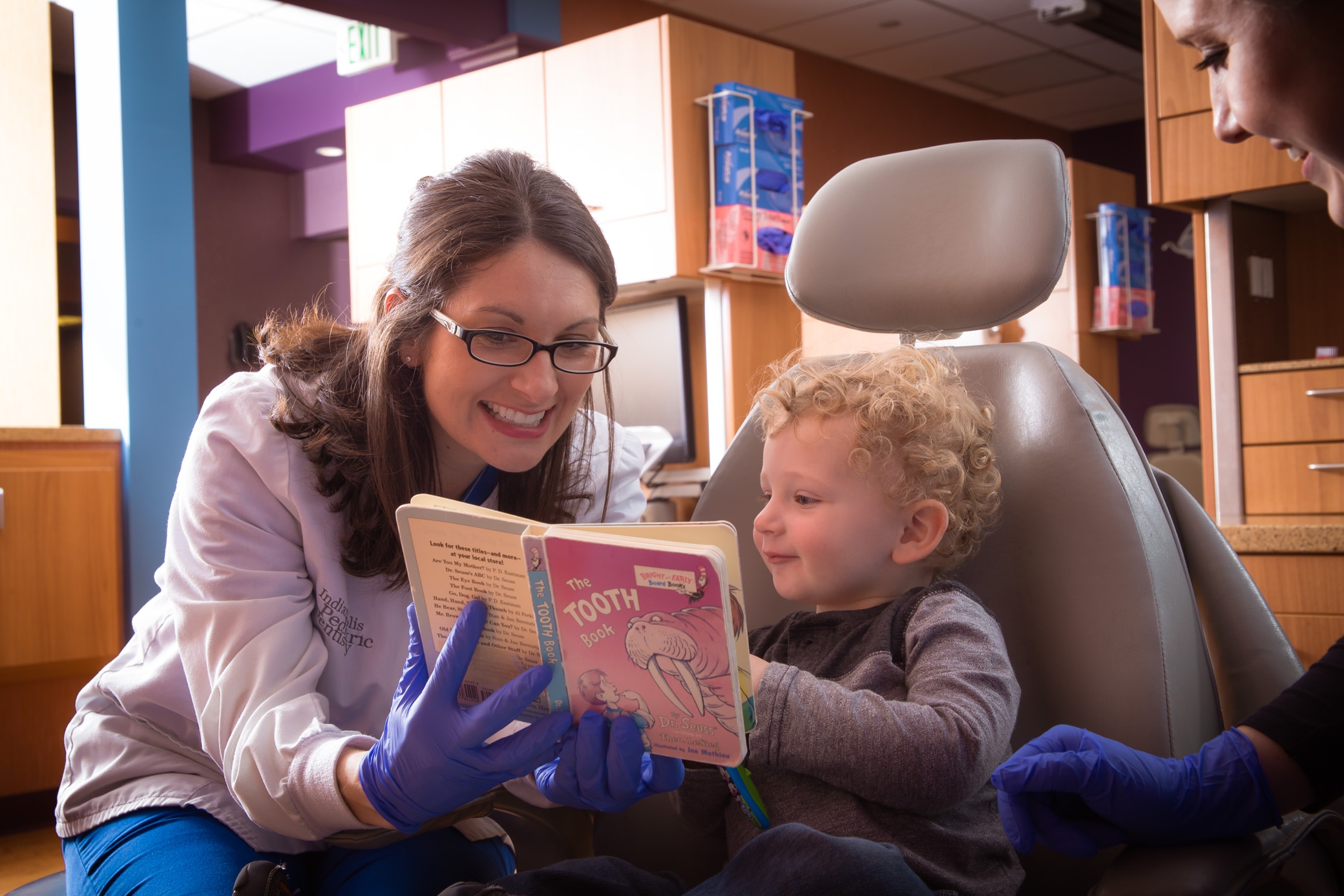 Our team is excited to show your child how much fun going to the dentist can be! With a caring manner, patient-centered approach and fun environment, we strive to make every experience a positive one for you and your child.
During your first visit, Dr. Phillips or Dr. Stockton and team members will review your child's health history, dental history and risk factors for cavities, and then address any concerns you may have. After you and your child have been introduced to our office, Dr. Phillips or Dr. Stockton will check your child's existing teeth for decay, examine your child's bite, and look for any potential problems with the gums, jaw and oral tissues. They may recommend dental radiographs (digital X-rays of the teeth) to supplement the exam. Your child can have their teeth cleaned and fluoride applied, if appropriate. Our team will also educate you about oral health care for your child, discussing dental developmental issues and answering any questions. At the end of the visit, each child can select a prize and will be given a toothbrush to take home.
Our goal for the first visit is to establish a dental home for your child so that you, as the parent, will have a resource for information on how to keep your child's smile healthy as they grow.
FAQ's
When should my child see a dentist for the first time?
Dr. Phillips and Dr. Stockton recommend a child's first dental visit occur by age one. This is the same guideline recommended by the American Academy of Pediatric Dentistry, the American Dental Association and the American Academy of Pediatrics. Because dental problems may start early, this is an ideal time to carefully examine the health and development of your child's teeth and mouth. To safeguard against problems, our doctors can provide or recommend special preventive care. Think of this appointment as a "well-baby check-up" for your child's teeth!
What will Dr. Phillips and Dr. Stockton discuss during my child's visit?
   
Good oral hygiene practices for your child's teeth
   
Ways to prevent decay (cavities)
   
Fluoride recommendations specific to your child's situation
   
Oral habits (thumb sucking or pacifier use)
   
Developmental milestones
   
Teething symptoms and timeframe for tooth eruption
   
Proper nutrition for a "tooth friendly" diet
   
Schedule of dental checkups. We like to see children every six months to build the child's comfort and confidence level, to monitor the development of the teeth and promptly diagnose any developing problems.